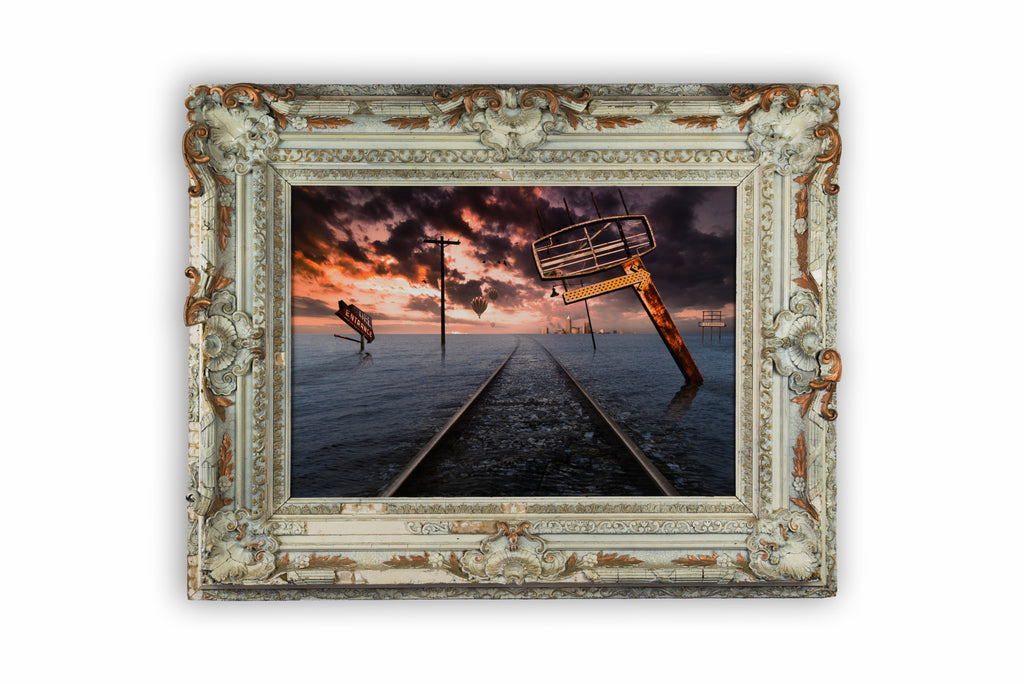 Johnny Joo
Swallowed by Oceans Framed Original
This product is out of stock
This print of "Swallowed by Oceans" is the original print. This piece is limited to only one copy of this size, framed within a one of a kind, early 20th century crafted frame, reclaimed from a former stage coach stop. The frame has been weathered over the course of 20 years by natural elements until finally being saved in 2013. 
The image is printed on premium luster paper, printed using Ultrachrome HDR inks. The image is held tightly beneath UltraVue Laminated Glass, heavily resistant to abrasions, also with strong shatter resistance. The 5 layers held together within this glass give it a non-reflective appearance.

Piece comes with a signed certificate of authenticity.

Print size - 28.75" x 20.25"
With frame - 40.5" x 32"
---
More from this collection